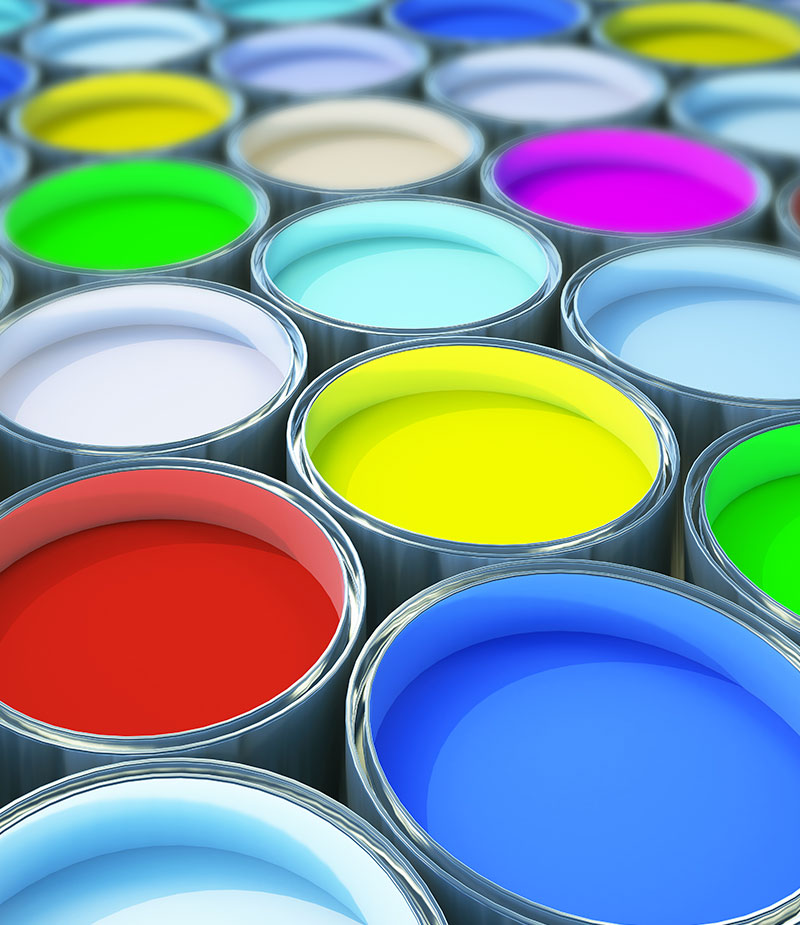 Direct dyes have poor wash fastness and you will find the colour bleeding with every wash. Not to mention, the lightfastness is extremely good and that's why these dyes are also quite popular. The direct dyes are used mostly because of good lightfastness at a reasonable cost.
The textiles where lightfastness is crucial but wash fastness is not important, direct dyes play the role. Fabrics such as curtains and upholstery or the clothing with a dry clean tag can be dyed with direct dyes. Since curtains and blinds are exposed to light all the time, lightfastness is crucial. But, you don't need to wash them regularly. Looking at the requirements, direct dyes become an ideal choice in such scenarios.
Even the wash fastness of the direct dyes can be improved by treating the fabric or yarn with resins. The fabric is treated with resin after weaving to improve wet fastness and then the clothes will bleed less colour. But, the wash fastness can only be improved a little, it will never be as good as it will be when a reactive dye or VAT dye is used.
What makes the direct dyes so popular is the process is quite easy and fast. The whole cycle takes around 3 hours for package dyeing which is quite good as compared to other dyes. The dye is extremely easy to apply and handle. Also, the dyes and auxiliaries used in the dyeing process are not as much expensive as others and that makes the whole process cost-effective. Even the water usage is quite less in case of direct dyes because not much wash up is required. The level of effluent salt is relatively lower as compared to reactive dyes and that makes the wash after dyeing easier.
Colourinn is the best place for purchasing direct dyes and we have enough reasons to share with you. As a direct dyes manufacturer, we know how to develop the right sample. Everything is tested before final production and a team of experienced professionals keep track of everything. The products are manufactured from high-quality materials in safe environments. We make sure that the products have a detailed user manual. Also, the chemicals are safe to use and you don't have to worry about any ill effects on humans or nature.
Browse our beautiful direct dyes here.
| | | |
| --- | --- | --- |
| PRODUCT NAME | CI NUMBER |  SHADE |
| BLACK R | BLACK 38 | |
| BLACK G | BLACK 38 | |
| BLACK BT | BLUE 2 | |
| SKY BLUE FF | BLUE 15 | |
| BLUE 2B | BLUE 6 | |
| TURQ. BLUE | BLUE 86 | |
| GREEN PLS | GREEN 1 | |
| GREEN B | GREEN 6 | |
| BROWN MR | BROWN 2 | |
| BORDEAUX BW | RED 7 | |
| CONGO RED | RED 28 | |
| ORANGE SE | ORANGE 26 | |
| VISCOSE ORANGE | ORANGE 108 | |
| CHRYSOPHENINE | YELLOW 12 | |
| YELLOW 5GLL | YELLOW 84 | |
| ORANGE TGLL | ORANGE 34 | |
| RED 5BL | RED 81 | |
| SCARLET 4BS | RED 23 | |
| RED 12B | RED 31 | |
| SWISS PINK | – | |
| VIOLET MB | VIOLET 9 | |
| VIOLET BL | VIOLET 35 | |
| HELIO B | VIOLET 51 | |
| BLUE GLL | BLUE 71 | |