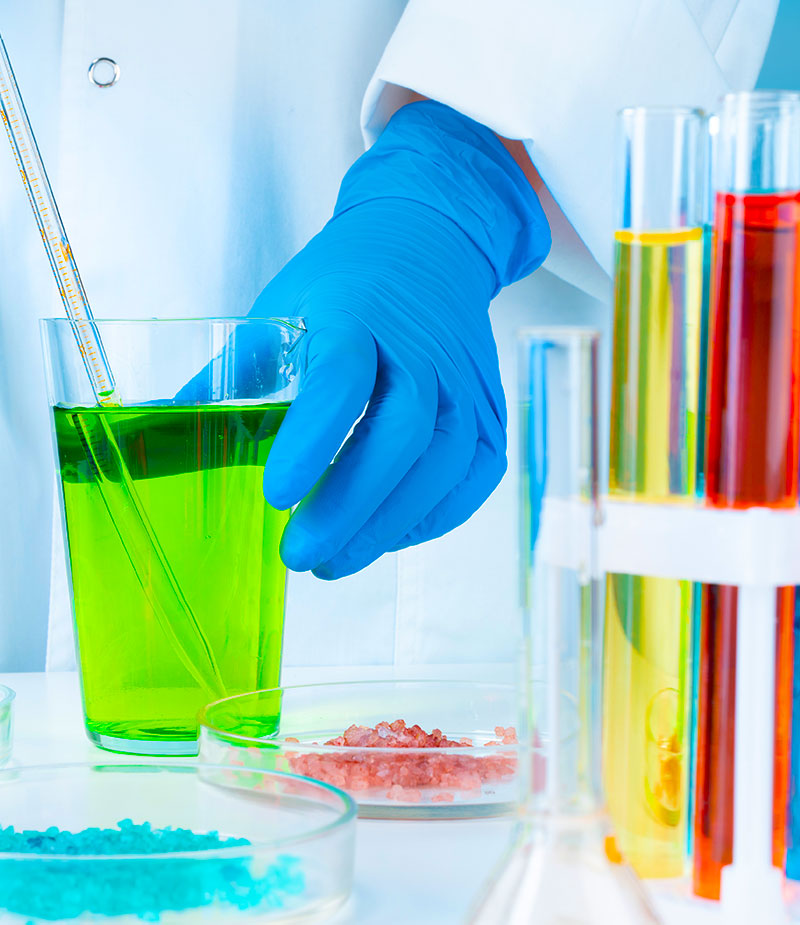 Colourinn is known for its high-quality textile auxiliaries manufacturing. We follow a strict process to make sure everything goes as expected. The manufacturing process is divided into different segments with some particular set of norms. Each division has to follow some predefined rules and once the work is over, the product goes through a quality check test. The product is sent for further processing only when it passes the test and that's how the whole chain works.
Ensuring quality is not possible just by making divisions and that's why we have hired a team of experts. The team of sophisticated people make sure every formulation is correct and keep an eye on every process to ensure zero faults. We have equipped our infrastructure with all the modern machines to give the best to our customers. Not only that, the whole of the manufacturing process is supervised by a team to make sure nothing goes wrong.
Experienced chemists create the formulations in well-equipped laboratories before producing the dyestuff on large scale. The team of skilled people follows all the industry standards while creating the samples. Large scale production occurs only after the sample passes all the quality checks.
We create formulations that make your clothes look better, have no side effects on human and nature, and are budget-friendly. We produce quality and try our best to make it accessible to everyone. Being a global textile & dyeing auxiliaries manufacturer, we make sure none of our customers feels disappointed with our products.